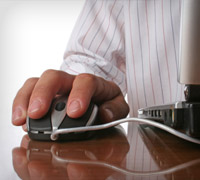 Even though the unemployment rate is declining and people are finding jobs after they have been out of work for several months, it's still extremely important to do something you love. You may think that the economy took a hit on any open positions you were interested in, but believe it or not, there are plenty of job opportunities right now.
The thing is, you have to look for them. You can't just sit there and expect someone to hand you a job. You need to be proactive and make it happen. Only you can make the decision to do something with your life. So get up and start job searching!
Your top priority should be to learn your strengths and weaknesses. Remember, people who only work for money are miserable, because there is no fulfillment or meaning in their career. You must find something that blends your:
skills
abilities
personality traits
values
dreams
passions
No matter what shape the economy is in, it's important to be in a career you love. If you are just working a J-O-B then you're going to be unhappy.
After you've determined what your strengths and weaknesses are, identify jobs that compliment your passions and talents. Next, figure out which companies you would like to work for and begin to build a relationship with them.
Here are three steps to help you build a relationship with a potential employer:
Step 1
Write an introduction letter. This is not a cover letter; this is just a letter introducing yourself and explaining that you intend to apply for a position at the company. Briefly state why you want to work for the company and the top three qualities you bring to the job.
Step 2
Next, send your resume and cover letter. Since you've already introduced yourself, they expect this next step. Create a resume that stands out, but don't go overboard. You don't want it to be an eyesore. And make sure you proof your writing! The last thing you want to do is make a glaring spelling mistake in your cover letter.
Step 3
Follow up the resume and cover letter with a phone call. In the cover letter, specify that you will call them on a certain date—and then do it. Even if you only get a voicemail, leave a message so the person knows you are serious about getting the job.
Complete these three steps and you'll begin to establish a relationship with the company before you even meet with a human resources representative or your potential supervisor. Remember, persistent follow-up and networking results in interviews and jobs. And never underestimate the power of networking—it is key to finding work you love.