What Is A Short Sale?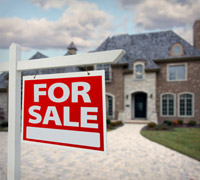 Not long ago, few people knew what a short sale was. Now, thanks to the distressed housing market, short sales are happening in record levels. If you're buying or selling a short sale, there are a lot of hoops to jump through. It's wise to know what you're getting into before you take the first step.
Short Sale—The Lender
In a short sale, the lender agrees to accept a mortgage payoff amount that is less than the balance owed. Typically, the lender forgives the remaining balance.
A lender will not consider a short sale if:
The loan is current – If the homeowner is making regular payments, the lender has no reason to think he can't continue making them. Usually, a notice of default must be issued in order for the lender to consider a short sale request.
The homeowner declares bankruptcy – Negotiating a short sale is considered a collection activity, which is not allowed in bankruptcy.
The only benefit to the lender is that a short sale is faster and less expensive than a foreclosure. Once it is clear that foreclosure is unavoidable, a lender is more likely to approve a short sale request.
Short Sale—The Homeowner
If a homeowner is considering a short sale, times are tough. They're about to lose their home without a profit. And, they must endure the emotional stress of convincing the lender to allow them to do it.
Throughout the process, the homeowner's focus is convincing the lender that a short sale is the best option.
A homeowner must prove that he will not be able to bring the mortgage current, and that there are no assets—cash, savings, cars, etc.—that can be used to catch up.
The homeowner must also prove that the local housing market is so depressed that the home won't sell for enough to pay the mortgage.
Most lenders will require a signed contract with a buyer to consider a short sale.
The homeowner must make sure the short sale agreement includes a waiver of the lender's right to pursue them for the remaining balance of the loan.
A short sale is not a do-it-yourself deal. A real estate professional who's experienced in short sales is essential.
Short Sale—The Buyer
The first thing a buyer should know about short sales—they take forever. If your timeline is any shorter than three months, don't even look at short sales.
Second, all-cash buyers are more likely to be approved. If you're getting a mortgage on the home, you'll need to be pre-approved and put up a significant amount of earnest money.
More issues buyers should be aware of:
Do your homework – What looks like a good deal may not be. A buyer needs to work with a real estate agent to know what home values are.
Watch out for low-ball lenders – Sometimes lenders will set a short sale price artificially low in order to attract bidders, then they'll jack up the price during the bidding process. Again, a real estate professional will help a buyer know what offer to make.